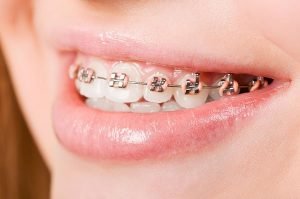 At Smiles First Dental, we believe that orthodontics is about a lot more than just straight teeth.
Because your teeth are attached to the jaw bones, and the jaw bones are attached to the rest of your skull, we firmly believe that you cannot move teeth without affecting the rest of your skull and body.
Other structures we must be aware of are your child's airways, Temporomandibular Joints (TMJ) and muscles. If these structures are not considered, orthodontics can compromise breathing, sleeping, jaw function and pain.
Signs that you may benefit from an orthodontic consultation include
Crooked teeth
Mouth breathing
Bruxing/teeth grinding
Temporomandibular joint pain/clicking
Dry mouth
Dark circles/patches under the eyes
Constant tiredness
Enlarged tonsils
Snoring
Chronic bed wetting
We aim to maximise jaw development and airways to ensure the most aesthetic result possible, as well as improving breathing, sleeping and everyday functioning.
Give us a call today to book your orthodontic consultation.