This Valentine's Day, Show Your Teeth Some Loving Care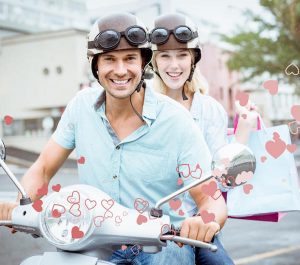 As we are all getting settled into the New Year, Valentine's Day is once again around the corner. Candy, cards, and teddy bears are littering grocery stores and shop windows. And this Valentine's Day it's not just your loved ones that you should be thinking about.
Spend a little time this February showing your teeth some love and it will come back to you. Valentine's Day is all about kisses and candy, and both kisses and candy are all about your mouth!
And on Valentine's Day, by improving your dental health and shining smile, you could have a more kissable mouth, with teeth in better condition. So, we here at Smiles First Dental, are happy to offer you these words of advice as Valentine's Day arrives!
The Advantages of In-Office Teeth Whitening
Do you look in the mirror and see darker stained teeth when you smile? Well you're not alone. Unfortunately the passage of time and our love of coffee, tea, and red wine means that as we get older our teeth become less white, less dazzling, and less attractive. But the good news is that this can often be reversed.
Tooth whitening uses bleaching agents usually in the form of hydrogen and carbamide peroxide and are normally offered in two ways. These are in-clinic treatments and at home or DIY treatments
In-clinic treatments are carried out at your dental office. Your dentist can customize a whitening process based on your individual circumstances. The whitening process inside a clinic is shorter, safer, and more effective than DIY approaches, which include of "whitening" toothpastes, strips, and gels,
A dental checkup will also reveal if you are a good candidate for laser teeth whitening.
If are a good candidate, in-office tooth whitening can have amazing and rapid effects, sometimes brightening teeth up to eight shades in only one visit. Ask Smiles First Dental dentist if teeth whitening treatments are a good choice for your teeth. If they are, in almost no time you will be able to face Valentine's Day, and every day, with a bright, attractive smile.
Take Good Care of Your Teeth Around the Year
The other "secret" to attractive, clean and bright teeth isn't a secret at all! It's old fashioned home-care including:
2×2 brushing (twice a day, at least two minutes) with fluoridated toothpaste
Use dental floss daily.
Eat well, limit snacks, and avoid foods that stick to teeth.
Drink fluoridated water, particularly after eating.
Visit your dentist at least twice a year.
If you follow this advice, your teeth have a better chance to stay attractive and healthy.
Dental Care at Smiles First Dental
At Smiles First Dental your oral health is important to us. We provide gentle, specialist care for all conditions and work to prevent disease, decay, and too many dentist appointments in the future. Our commitment to our patients is good dental health for Valentine's Day and beyond!
Contact us (02) 9630 9996 or book your appointment online аnd get ѕtаrtеd оn your wау tо whiter, healthier smile tоdау!