Tooth Loss And Its Consequences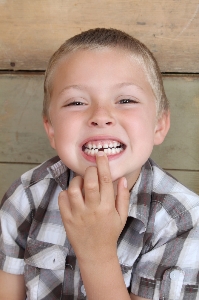 When children's deciduous teeth fall off, it does not usually cause a huge concern. Baby teeth will always give ways for the growth of the permanent ones. However, when adults lose their permanent teeth, it becomes an entirely different story.
Losing a permanent tooth can be natural, especially as you become older. Tooth loss can also be due to a number of factors such as: genetics, general health problems, dental and oral health issues, excessive too wear, or even trauma caused by unfortunate accidents.
Having missing teeth causes significant changes in the appearance of your smile. Instead of being nice and elegant, other might see your smile as funny or even unpleasant. Moreover, tooth loss does not only affect the aesthetic quality of your smile. It can also create certain disturbances in other aspects of your life in general. Truth is, if not given proper attention, tooth loss can be so much worse than it looks.
Other Consequences Of Tooth Loss
When a tooth has been knocked out from its rightful place, the remaining teeth shift towards the direction of the space where the tooth used to be. This shift leads to changes in the bone that provides support for your facial structures. As a result, your face would appear much older than your actual age.
As a consequence of the drastic negative effects on your appearance, tooth loss can then result to emotional, psychological, and social problems. It can actually damage your self-esteem and self-worth. For certain, this will curtail your capacity to connect and mingle with other people. You see, having missing teeth does not only take away the beauty of your smile. It can also keep you from having a great time talking and laughing with your peers.
Dealing With Missing Teeth
Here at Smiles First Dental, we aim to make sure that everybody has that perfectly stunning smile. That is why we strive to provide you with a number of options when it comes to replacing missing teeth.
Dental Implants – artificial tooth roots inserted into you jaw.
Dental Bridges – a row of artificial teeth used to replace a single tooth or multiple missing teeth.
Dentures – an entire row of artificial teeth.
Quality Solutions To Missing Teeth In Northmead
Tooth loss is a dental and oral health concern that should be dealt with immediately. Before the situation goes out of hand, consult your trusted Northmead dentist here at Smiles First Dental. We can provide you with top-notch dental treatments that can fully restore your smile to perfection.
Call us today to know more about our PAY NO GAP Offer, which includes: Check-up, Scale & Clean, Fluoride, and X-rays. If you are with a Private Health Fund, we can provide you with NO GAP preventive treatments! Book online or call (02) 9630 9996.
(We are located in Northmead and serve patients from Northmead, Westmead, North Parramatta, Wentworthville, Winston Hills, Old Toongabbie and from all Sydney metro areas.)