Benefits Of Custom-Made Mouthguards At Smile First Dental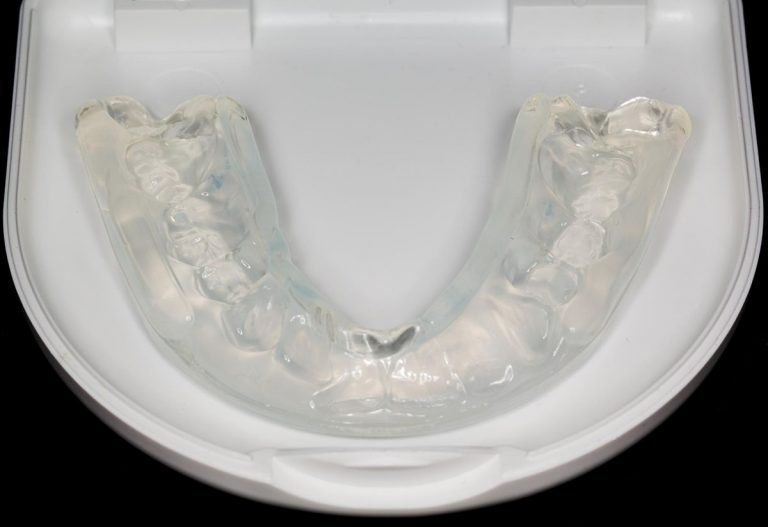 A mouthguard (mouth protector) is a flexible custom-fitted device worn over teeth during athletic and recreational activities to protect them from damage.
A good-fitting mouth guard may be especially important if you wear braces, have fixed anterior bridgework or want to protect your teeth/smile from potential trauma incurred during athletics.

And, although most of us don't think of it this way, at Smiles First Dental, we know that a mouthguard is a critical part of anyone's athletic kit.
How Helpful Can Mouthguards Be?
Mouthguards prevent more than 200,000 injuries annually.
Athletes are 60 times more likely to suffer harm to the teeth when not wearing mouthguards.
Dental injuries caused by sports add up to more than 600,000 emergency room visits each year.
Athletes who use stock mouthguards are twice as likely to suffer a concussion than those who wear custom built mouthguards.
What Can Mouthguards Protect Against?
Mouthguards protect against cuts and bruising caused by impact.
Mouthguards prevent fractures or dislocations of impacted teeth.
Mouthguards protect the lower jaw against fracture or damage.
Opposing teeth are protected from contact with each other.
Mouthguards help reduce the likelihood of concussion. Without a mouthguard, an impact to the mouth can cause the jaws to violently clash, which can result in a concussion.
Mouthguards can protect against neck injuries.
Types Of Mouthguards
Mouthguards come in three general types:
#1. Stock mouthguards can be purchased over the counter in sporting goods and drug stores. These guards are pre-formed and ready to wear. Although they are the most inexpensive, they are also the worst fitting, least comfortable, and only minimally protective.
Made of rubber or polyvinyl, these pre-formed guards are bulky, increase the tendency to gag, impair speaking and breathing, require the jaw to be closed to hold them in place, and in some cases can cause dental damage.
#2. Mouth-formed mouthguards are either shell liners or boil-and-bite. The former are lined with a gel or rubber that moulds to the teeth.
The boil and bite mouthguards constructed from thermoplastic. They are placed in boiling water then formed and moulded to the contours of the teeth using fingers, lip, tongue and bite pressure.
Both types of mouth-formed mouthguards can be found at sporting goods and drug stores or purchased online. While they certainly offer a better fit than stock mouth guards, they are bulky and do not provide the same fit and protection as custom-fitted mouthguards.
#3. Custom-fitted mouthguards are more expensive than the other types of mouthguards, but they provide the best fit, comfort, and protection.
They are manufactured based on a mould made from your teeth and sent to a dental laboratory for manufacture. Custom mouthguards can be designed to your specifications. You can customise them to match a uniform, bear your name, or show your team logo.
Two Other Advantages Of Custom-Fitted Mouthguards
Performance
Research shows that custom-fitted guard evens improve athletic performance. How? Mouthpieces help keep athletes from levels of high cortisol after their workouts, and cortisol breaks down protein. Mouth guards can also give athletes 17% gains in extremity strength.
According to Kinesiology studies, this relaxes an athlete for a greater range of motion, flexibility, and balance — meaning athletic performance is improved by a mouthguard.
They save money
The expense is always a factor when considering athletic gear, and this goes for custom mouthguards as well. In this context, it's important to remember the possible negative consequences of generic mouthguards and the more significant risks associated with not wearing a mouthguard at all.
Without custom fit and proper protection, an athlete is more likely to suffer dental injuries (and emergency dental or medical care). Given the potential cost, a custom mouthguard is a small investment against the damage of unexpected medical bills.
Taking Care Of Your Mouthguard
Like all dental appliances, custom mouthguards need a bit of care. Wash your mouthguard in lukewarm soapy water and rinse well before and after using. Don't chew on your mouthguard. Finally, replace your mouthguard if it shows signs of age. If you get a mouthguard for a child, be sure to check each year to make sure it fits.
When children grow, their mouths and teeth grow as well, and an ill-fitting mouthguard offers less protection.
At Smiles First Dental, we want to protect your teeth. So if you, or your child, are athletic, come and talk to us about protecting your dental future with a custom-made mouthguard. You can be an excellent athlete with an awesome smile!
Dental Care at Smiles First Dental
Smiles First Dental is your trustworthy Northmead dentist. Your dental health and stunning smile are important to us. Our highly trained staff treats all dental issues, including issues related to other health conditions.
Our commitment to our patients is an optimised dental health and a stunning smile.
We make our dental care a bit easier by offering late hours on weekdays and weekend appointments.
For more information on Custom-Made Mouthguards call us on (02) 9630 9996 or visit us at 19/5-7 Kleins Rd in Northmead.