Tooth Fillings Northmead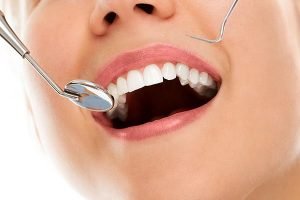 If you notice cavities on your teeth, it is important to visit your Northmead dentist to get the right treatment and prevent the cavities from further damaging your teeth.
Tooth fillings are a perfect solution for cavities. The treatment is designed to prevent further damage and restore the form and integrity of your tooth.
Tooth fillings can enhance your smile by removing decay and filling up the hole with tooth-coloured material. The procedure is commonly used to restores damaged teeth.
Most Common Types of Tooth Fillings
These are the most common types of tooth-fillings:
Dental amalgam – also known as silver fillings, amalgam is made of mercury and is the least expensive type of filling. Amalgam filling is used to fill cavities on the back teeth.
Composite resin – also known as white fillings, composite resin fillings are used for restorative and cosmetic purposes as the filling can closely match the natural shade of your teeth.
Gold fillings – this is the most expensive type of filling. Gold fillings are resistant to corrosion and tarnishing, as well as wear and tear.
Ceramic or porcelain – just like composite resin, porcelain fillings are pleasing to the eye and closely mimic the natural colour of the tooth. Ceramic fillings are the most expensive of all fillings, rivalling the cost of gold.
At My Local Dentists Northmead, we are pleased to offer natural-looking and long-lasting fillings to patients in Northmead and surrounding areas. With advancements in technology, tooth-coloured fillings are now constructed more durably to endure wear and tear.
Good Candidates for Tooth Fillings
Before undergoing any dental procedure, your dentist will assess your condition to make sure you receive the proper care.
If you have mild to moderate tooth decay, your dentist may recommend fillings. On the other hand, if the tooth has become infected underneath, you are a good candidate for root canal treatment and dental crown. Root canal treatment is recommended to remove the infected pulp and restore teeth to health.
The Procedure
The procedure of filling your teeth with a white filling is quick and less invasive. It only requires one appointment to complete the procedure.
Your dentist will prepare the tooth by removing the decay and conditioning the tooth enamel.
The dentist will precisely apply the filling into the tooth. The filling will be then polished and moulded to restore the original look and form of your tooth.
Once the treatment is complete, your dentist will provide reminders and aftercare tips to help you keep your filling for a long time. Good dental care and regular dental visits are the key for long-lasting fillings.
Tooth Fillings in Northmead
Tooth decay can ruin the shape and appearance of your smile. If left untreated, decay can destroy an entire tooth and require its removal. Fortunately, with tooth-coloured fillings, you can avoid this problem and bring your tooth back to life. At My Local Dentists Northmead, we use natural-looking and mercury-free fillings to help enhance the health and appearance of your smile.
Tooth Fillings in Northmead
Call us on (02) 9000 1138 or book your appointment online.
We are located at 19/5-7 Kleins Rd in Northmead.