Wisdom Tooth Removal Northmead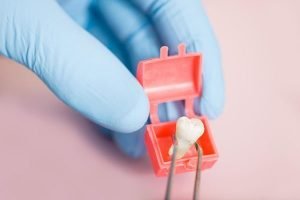 Wisdom teeth, sometimes known as 'third molars', erupt in the back four corners of the mouth, usually between the ages of 16-26.
A wisdom tooth may need to be extracted for a variety of reasons ranging from pain, infections, unrestorable caries, or sometimes there may not be enough room in your mouth for all of your teeth.
The lack of room allows food particles to get stuck behind the tooth or under the gum flap, making it almost impossible to remove even with a toothbrush or floss. This can lead to various problems including pain, infection, periodontal disease and cysts.
Tooth extractions are generally not our first choice. However, when they need to be done, we ensure that you are comfortable and, with the use of local anesthesia, extractions are painless.
After the extraction, the team at My Local Dentists Northmead will provide any ongoing support or advice you need, as well as offering options to replace your extracted tooth.
Wisdom Tooth Removal in Northmead
Call your Northmead dentist on (02) 9000 1138 or book your appointment online.
We are located at 19/5-7 Kleins Rd in Northmead.