Children's Dentistry Northmead
We are a specialist paediatric Northmead dentist practice and looking after your children's dental health is of utmost importance to us at My Local Dentists Northmead.
When should I make my child's first appointment?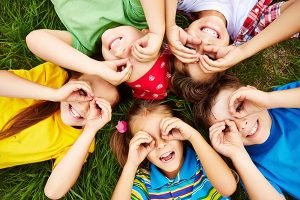 We believe starting young, so that your child has the best oral hygiene and habits from an early age. Our aim is to set them up with great oral health and a confident smile for the rest of their lives.
We recommend introducing kids to a friendly paediatric dentist when their first teeth appear or by the time they turn one year old.
You are welcome to bring them in earlier if you have any questions or concerns.
Young children generally only need to see the dentist every 12 months, however, sometimes the dentist may request they are seen every 6 months. We will talk to you about this at your appointment.
Why should children see a dentist at such a young age?
It is important to start from a young age; the initial appointment may just be a play in the chair and a look around the mouth by the dentist.
We are very focused on making sure that children look forward to coming to the dentist by providing a fun and comfortable atmosphere – kids should not be afraid of the dentist.
We are also able to pick up any dental or facial problems your children may have from an early age. This can minimise any treatment required and ensure that problems do not remain untreated.
What about teenagers and their teeth?
Mouthguards
If your child plays a contact sport, a fitted mouthguard from your dentist offers the best protection. Chat to us about the colours and styles available.
Avoid sugary sports drinks
Energy and sports drinks contain so much acid and sugar that they start destroying teeth after only a few days of consistent use.
Damaged enamel can cause sensitivity and susceptibility to decay and cavities.
Child Dental Benefits Schedule
Bulk Bill for children who are eligible for MEDICARE CHILD DENTAL BENEFITS SCHEDULE
Up to $1,013 worth of dental treatments over two years
Children's Dentistry in Northmead
At My Local Dentists Northmead, we provide a friendly, comfortable environment for the whole family. We look forward to helping you look after your kids' teeth from baby to teenager and beyond!
Our paediatric dentistry services include:
Check-ups and x-rays
Removal of stubborn baby teeth
Teeth cleaning & fluoride treatments
Oral hygiene guidance
Orthodontics
Fillings
Sports mouthguards
At My Local Dentists Northmead, we support the government-funded Child Dental Benefits Schedule.
Children's Dentistry in Northmead
Call us on (02) 9000 1138 or book your appointment online.
We are located at 19/5-7 Kleins Rd in Northmead.