Children's Week – Time To Ensure The Health Of Our Children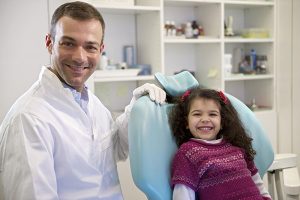 Children's Week is an annual event celebrated in Australia held in the fourth week of October (from 21–29).
In 1996 the week adopted a permanent theme: "A Caring World Shares" as a reflection of Children's Week aims.
In advance of Children's Week, My Local Dentists Northmead is sharing the fact that if kids have healthy teeth and good oral hygiene at an early age, they substantially increase their chances of keeping them for life, reducing dental disease, and enjoying better overall health.
The best way to keep your children's dental health optimized is to begin teaching them at an early age.
Teaching Children Healthy Dental Habits
20 percent of children between the ages of 5 and 11 have at least one decayed tooth. Trying to keep your child out of that percentage requires building healthy dental habits. You want to make it fun and encourage them without putting too much pressure on them.
Here are 7 great ways to teach your child about dental care.
STORY TIME – Talk to kids about dental habits using images and stories. Instead of trying to explain periodontal disease, which no child could comprehend, talk about how they need to brush the sugar bugs out of their teeth with a toothbrush hero.
CHOOSE A GREAT DENTIST – Having a good experience in the dental chair can help children see taking care of their teeth in a positive light. When they love their dentist, they want to take good care of their teeth and are excited to show off their hard work at the next visit.
GET THE RIGHT EQUIPMENT – Purchasing kid-friendly toothpaste and toothbrushes can bring big rewards. A colourful toothbrush and tasty toothpaste might just be the ticket to anxiety-free toothbrushing time. Avoid anything minty — While mint means fresh breath to adults, children often dislike the minty tingle, thinking of it as a burning sensation.
BE A GOOD ROLE MODEL – Brush you teeth alongside your child so they can follow your example and mimic your technique. Of course, make sure your technique is good!
GET YOUR TIMING RIGHT – One thing children often struggle with is brushing their teeth for the full two minutes that most dentists recommend. Buy a fun timer to help the time pass more enjoyably. Another fun idea is to turn on your children's favorite song and tell them to brush their teeth until it is over. Some parents even pretend they are having toothbrushing 'parties' with their children!
OFFER A REWARD – There is nothing wrong with giving your kids incentive to step up their dental game. Start with a tried-and-true sticker chart. Every time they brush and floss their teeth, give them a sticker. When the chart is filled up, it's time for a prize!
START 'EM YOUNG – Before your child can hold a toothbrush, begin cleaning whatever teeth they have with a silicone finger toothbrush. Even before that, it is good to rinse your infant's gums with damp gauze, or a wet, soft cloth, to remove bacteria.The Australian Dental Association recommends a dental visit when your baby's first tooth becomes visible or they reach 12 months old. If you notice anything out of the ordinary before this, it's better to be safe than sorry, and book an appointment straight away. And bring your children in when you visit the dentist, so they can get used to the environment of the dental office.

Children's Care at My Local Dentists Northmead
Our staff are trained to treat young or fearful children. Our dental team makes every child as comfortable and calm as possible to get the best results
We will take a full medical history and look at factors such as your child's overall health and development. We may discuss:
Teething
Brushing techniques
Bite (how your child's teeth will come together)
Habits such as thumb sucking
Risk of decay and how to prevent it
Prevention of trauma to your child's mouth
Dental Care at My Local Dentists Northmead
At My Local Dentists Northmead your oral health and the appearance of your smile, and that of your children, is important to us. We provide gentle, specialist care for all conditions and work to prevent disease, decay, and to achieve the highest aesthetic levels possible.
Our commitment to our patients is dental health and an attractive smile for a lifetime!
Your Trusted Family Dentist in Northmead
If you have a child in need of treatment, or any other dental issues, do not hesitate to call us at My Local Dentists Northmead (02) 9630 9996.
Visit us today and take advantage of CDBS (Child Dental Benefits Schedule) and receive up to $1,000 worth of basic dental treatments over 2 calendar years.
My Local Dentists Northmead is open from Monday to Saturday to cater to all your dental needs.
Call your Northmead dentist on (02) 9630 9996 or book your appointment online.