Dental Implants: The Health and Aesthetic Benefits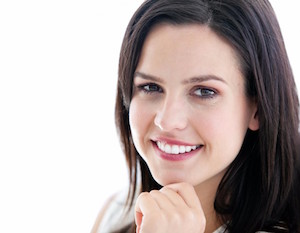 Lips and cheeks that have collapsed inward and appear sunken cause an aged appearance. These are some of the effects of losing some or all of your teeth. Your natural teeth, healthy and biological, serve as the framework of your face. Without them, nothing will support the soft tissues of your cheeks and lips or elongate you face for a youthful appearance.
In addition, in the areas where the teeth are knocked-out or extracted, the jawbone starts to deteriorate gradually. If the lost teeth are not replaced, the person can look older than their actual age. On a brighter note, there are plenty of treatment options to bring back your smile. Dental implants can address both issues on aesthetics and bone health.
Replace Natural Tooth Roots After Tooth Loss
Healthy, natural tooth roots keeps the bone tissue in your jaw dense and strong. Replacing missing teeth with a denture can restore your smile, but overtime, your jawbone will lose density because the natural tooth roots are not in place to stimulate it.
As a result, the denture may fit improperly after the inevitable shrinking of jawbone occurs. You may need to visit a dentist to adjust your denture every year in order to maintain a snug, proper fit against the gums.
Dental implants act as tooth root replacements. The implant is made of titanium, which stimulate the bone just like natural tooth roots do. This sends signals to the body that the jawbone needs nutrients to preserve its strength.
Dental Implants Prevent Aged Appearance
People who have dental implants appear to have all of their natural teeth, and this is very noticeable. Others may not even know they have undergone a restorative dental treatment. Dental implants are virtually indistinguishable from real teeth because they stay permanently anchored in your jaw to provide you with an attractive smile.
Dental implants prevent you from looking old in various ways after losing some of your teeth. This improved and revolutionary tooth replacement restores your proper bite, adds structure to your face and prevents jawbone deterioration. Aside from making you look more youthful, dental implants also help regain your confidence, which causes you to exude a positive energy wherever you go.
Dental Implants in Northmead at My Local Dentists Northmead
Experience the most modern procedure to restore your smile after tooth loss here at My Local Dentists Northmead. Tooth loss is a serious oral health issue that you should not take lightly. If you have missing teeth, it is advisable to seek treatment as soon as possible to avoid the gaps from producing serious effects on your teeth, jaw and overall dental health. My Local Dentists Northmead provides top-rate restorative procedures and high-quality dental implant materials. To know more about the benefits, procedure and costs of dental implants in Northmead, consult your Northmead dentist here at My Local Dentists Northmead today.
Call us today to know more about our PAY NO GAP Offer, which includes Check-up, Scale & Clean, Fluoride, and X-rays. If you are with a Private Health Fund, we can provide you with NO GAP preventive treatments! Book your appointment online or call (02) 9630 9996.
(We are located in Northmead and serve patients from Northmead, Westmead, North Parramatta, Wentworthville, Winston Hills, Old Toongabbie and from all Sydney metro areas.)