Dental Tips: 6 Tips For Keeping Your Teeth Healthy During Easter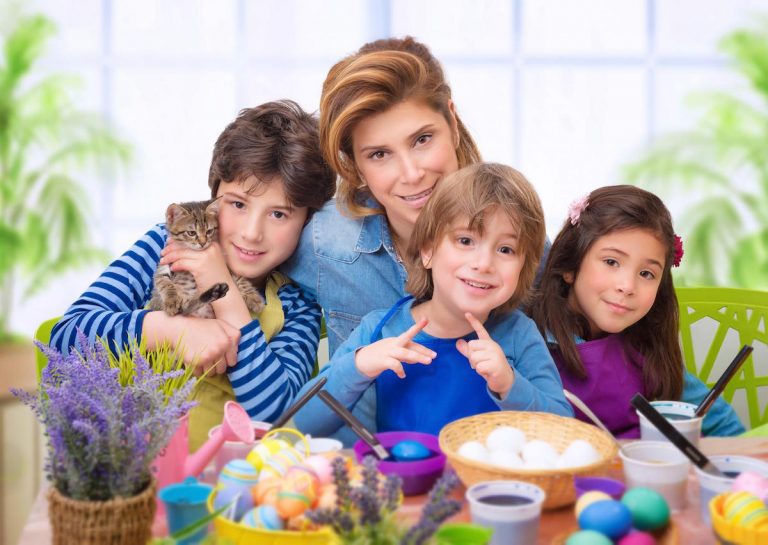 It's that time of the year again, time for the Easter Bilby/Bunny to make his annual visit. This means lots of treats for your little ones.
While sugary treats from the Easter Bunny can bring lots of joy to your children (and you!), they can also make teeth more susceptible to tooth decay and cavities.
Particularly if the Easter Bunny brings sugary, sticky, and gooey treats, such as taffies, fruit rollups, Starburst, or gummy bears.

Unfortunately, the sweet treats that tend to be our favourites are also the ones that are the worst for dental health. This is because these types of candies and treats are sticky and adhere to the surface of teeth. This causes prolonged exposure to sugar, which breaks down and causes bacteria that can cause tooth decay.
You need not to worry! Smiles First Dental is here to help you deal with the Easter fun. To learn more about the things your teeth may experience during Easter, just keep on reading.
Where Is All This Sugar Coming From?
The World Health Organisation recommendations are to keep "free sugars" below 10% of daily energy intake. For the average adult, this is below 12 teaspoons daily.
Over half of Australian adults exceed this limit, and on Easter it's difficult to stay below it. Here are some examples:
Peanut butter chocolate eggs – 5 to 8 teaspoons
Marshmallow Eggs (1 egg) – 4 teaspoons each
Cadbury Creme Eggs (1 egg) – 5 teaspoons
Russell Stover Marshmallow Eggs ( 1 egg) – 4 teaspoons
Jelly Beans (40 grams) – 7 teaspoons
You can see how easy it can be to push well past the World Health Organisation recommendations – A handful of Jjellybeans and one Cadbury Crème Egg get you to the limit and anything beyond goes over. This isn't even to mention soft drinks, desserts, wines, etc.
And if your child has a big Easter basket full of candy, this sugar overdose can go on day after day!
Seven Tips From Smiles First Dental To Protect Your Dental Health On Easter
Avoid sticky or hard candies. Avoid sweet treats such as taffy and jellybeans – these treats can get stuck in between teeth, and their stickiness helps them adhere to your teeth, increasing the amount of time your enamel is exposed to them.Hard candies, similarly, can leave slivers between teeth, exposing them to sugar over a longer term. Besides, these two kinds of sweets can actively harm teeth, either pulling fillings and dental appliances loose or by cracking or breaking them.

These sticky and hard candies speed up the damage not only on your teeth but also to your overall health. Too many sweets can cause obesity, diabetes, and many more.

Enjoy your candy all at once! Don't take this entirely literally – we don't want you to sit down and stuff yourselves ill. But there are dental benefits to eating your candy in fewer sittings.Each time you eat something sugary, it feeds the bacteria on your teeth, creating harmful acids. These acids soften the enamel on your teeth, making them more susceptible to erosion and decay.

It takes your saliva around 30 minutes to neutralise this acid, so if you wait 30 minutes and then eat another sugary snack the whole process starts again, and your teeth are continually subjected to acidic conditions. That's why it's best to eat your eggs in fewer sittings, preferably at mealtimes.

Choose dark chocolate. Chocolate has a bad reputation that it only somewhat deserves. Sure, it's often loaded with sugar and just sticky enough to adhere to teeth far more than is healthy.But recent studies show that it might not be all that bad – that in moderation some chocolate can be good for your teeth!

Cocoa beans have been discovered to contain all sorts of tooth-friendly compounds, which can prevent bacteria from sticking to your teeth and combat tooth decay. They also contain theobromine, which is even more effective than fluoride at hardening tooth enamel.

Choose good quality dark chocolate, with a high percentage of cocoa (upwards of 70%). That way you should hopefully enjoy the benefits of the bean without feeling hard-done-by tasteless treats.

Wait before brushing your teeth. Eating (snacks or meals) often softens tooth enamel. The food you eat may contain acids that contribute to the softening of your tooth enamel.By waiting at least half an hour after you have eaten, you give saliva enough time to neutralise any acids, which hardens the enamel. If you don't wait you can be doing your teeth more harm than good.
Drink plenty of water. After every snack, and every meal, you should drink a glass of water. This helps to flush away the food particles from your mouth, and so reduce the risk of tooth decay.Drinking plenty of water not only benefits the your teeth but also helps you maintain good overall health. It helps you avoid lots of common diseases like cough and colds.
Regular check-ups and cleaning. Visit Smiles First Dental at least twice a year for a check-up and clean!A check-up and clean from a dentist is the easiest way to be sure you're maintaining optimal oral health and heading off potentially dangerous issues.
Dental Care at Smiles First Dental
Smiles First Dental is your trusted Northmead dentist. Your smile and oral health are important to us. Our highly trained staff treats a wide range of dental issues, including complicated problems related to other health conditions.
We offer our patients maximised dental health and a stunning smile.
We offer extended hours on weekdays and weekend appointments.
GAP-FREE CHECK UP AND CLEAN
We offer all patients gap-free check ups, cleans and all preventative treatments if you are in a private health fund ($180 for patients not in a private health fund).
Call us on (02) 9630 9996 or book your appointment online. We are you family friendly dental practice located at 19/5-7 Kleins Rd in Northmead.