Types and Causes of Teeth Cavities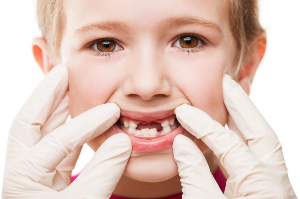 You are more likely to develop teeth cavities when plaque is not entirely removed from an impeccable oral care routine. Cavities are a common dental concern that is why through daily brushing and flossing only these dental problems can be prevented easily.
Teeth Cavities Risk Factors
Certain factors can increase your probability of developing teeth cavities. The leading risk factor is not doing your oral hygiene routine in the most appropriate way. But aside from this, the following sources are considered to be the next major culprit for tooth cavity manifestation.
Sweet and Starchy Foods
Foods that easily sticks to your teeth are the most expected to uphold tooth cavity. Plaque-promoter foods include milk, honey, hard candy, raisins, bread and dry cereal.
Recurrent Snacking
Eating your snacks frequently may be suggested by some diets; however, if you consume snacks repeatedly, food acids have more time to destruct your teeth.
Receding Gums
Receding gums help plaque grow near the teeth's roots, which are not safeguarded by enamel and are more defenseless to decay.
Three types of Teeth Cavities
Not all teeth cavities are similar. Through examination, your dentist can determine what kind of cavity you have. By means of x-rays, your dentist will also confirm the sections of decay.
1.Root Cavity
It is the most common type of tooth cavity among older adults who may have receding gums. Root cavity happens on the roots' surface of the teeth.
2.Pit and Fissure Cavity
This cavity happens on the chewing coverings of the back teeth. Pit and fissure cavity can be avoided through proper tooth brushing. On the other hand, if you are not consistent with your oral hygiene, this kind of decay can rapidly become serious.
3.Smooth-surface Cavity
It happens on the exterior flat surface of the teeth once the bacteria is not eliminated, and plaque develops. Smooth surface cavity is the least serious category and could be treatable with fluoride. With regular and proper dental flossing, this type of decay can also be averted.
Preventing Teeth Cavities with Reliable Northmead Dentist
Cleaning your teeth should be your topmost priority if you think you are developing teeth cavities. For effective prevention and treatment of cavities and other dental problems, consult your Northmead dentist today. Here at My Local Dentists Northmead, we provide superior expert cleaning to recognise problems before they can create damage to your oral health
Call us today to know more about our PAY NO GAP Offer, which includes: Check-up, Scale & Clean, Fluoride, and X-rays. If you are with a Private Health Fund, we can provide you with NO GAP preventive treatments! Book online or call (02) 9630 9996.
(We are located in Northmead and serve patients from Northmead, Westmead, North Parramatta, Wentworthville, Winston Hills, Old Toongabbie and from all Sydney metro areas.)