Factors Affecting Your Suitability For Dental Implants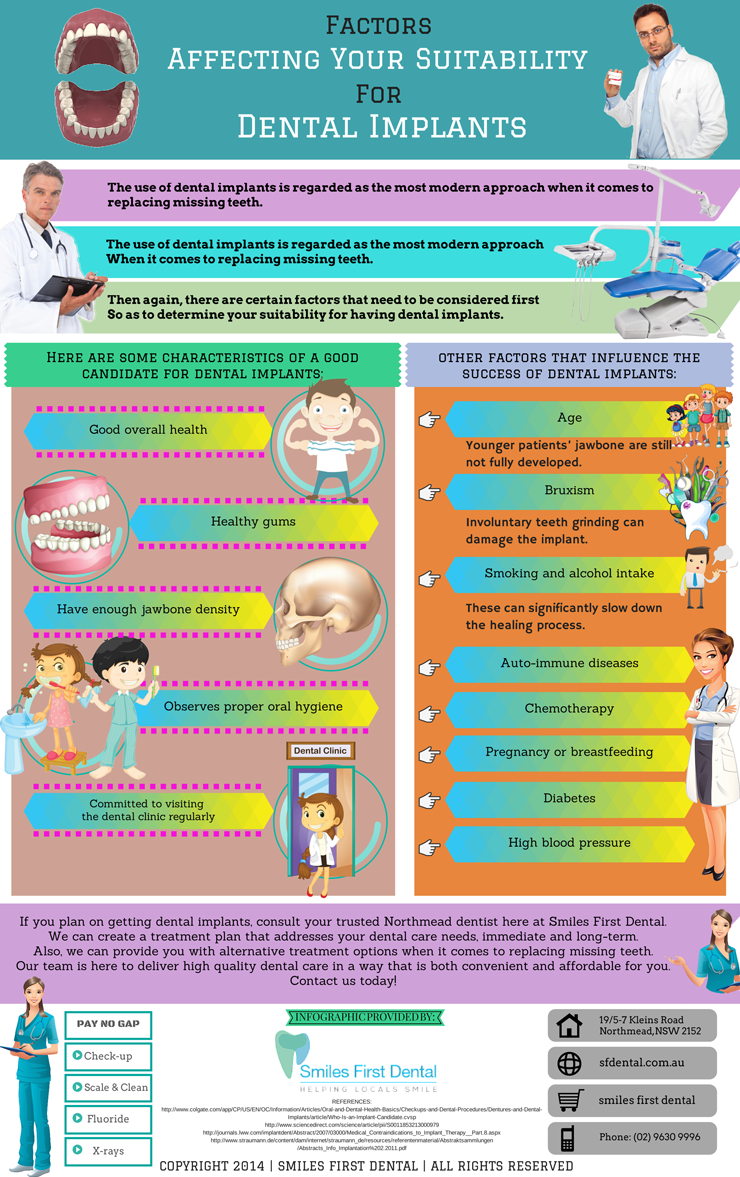 Dental implants are the most modern solution when it comes to addressing tooth loss and replacing missing teeth today. Compared to other tooth restoration options available, having dental implants can provide you with a number of significant advantages. Then again, it should be noted that the procedure is not for everyone.
There are certain requirements that allow your dentist to determine whether or not you are a good candidate for this dental treatment. Hence, when thinking about getting dental implants, it is crucial that you consult your dentist beforehand. During this dental consultation, the dentist will assess your general wellness, oral health, as well as your lifestyle habits to ensure the effectiveness and success of the dental implants.
For expert guidance on dental implants and other tooth replacement options, consult your trusted Northmead dentist here at My Local Dentists Northmead. We can provide you with stat-of-the-art solutions that bring back your teeth and your smile to perfection.
Call us today to know more about our PAY NO GAP Offer, which includes: Check-up, Scale & Clean, Fluoride, and X-rays. If you are with a Private Health Fund, we can provide you with NO GAP preventive treatments! Book online or call (02) 9630 9996.
(We are located in Northmead and serve patients from Northmead, Westmead, North Parramatta, Wentworthville, Winston Hills, Old Toongabbie and from all Sydney metro areas.)