How Long Do Dental Crowns Last?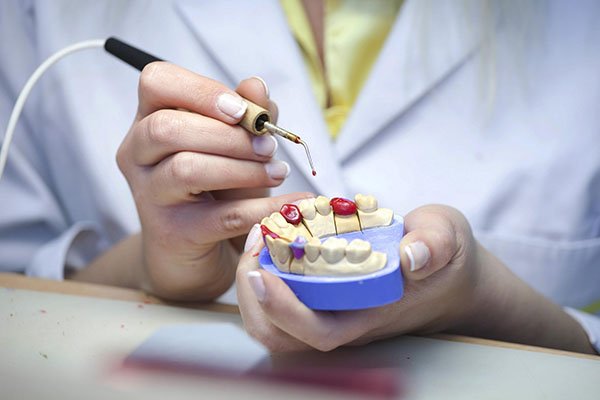 Ever wonder how long a dental crown should last? A study shows that dental crowns can last for decades or virtually your lifetime if they are well manufactured using appropriate materials, installed properly by an expert dentist and if the patient practices diligent home care.
On the other hand, like any other tooth replacements, you don't always get a perfect result from dental crowns. All treatments have their positive and negatives with regard to how long they can last. But with proper care and professional maintenance, long-term success for your dental crowns is not impossible.
Top Factors That Determine the Longevity of Dental Crowns
There are a number of factors to consider for dental crown longevity:
Location of the tooth
Condition of the original, natural tooth under the dental crown
Clenching or grinding of teeth
Oral hygiene regimen
Care of the crowned tooth
Materials used in fabricating the crown
Installation and manufacture
Type of crown (full or partial)
Periodontal health
External trauma
Guiding Principles for Dental Crown Treatment
Proper diagnosis – in some cases, dental crowns may not be the perfect solution for a particular dental problem. Your dentist may only recommend this treatment if they are certain that it's the best option with the highest possibility for success.
Proper materials – depending on the location of the tooth to be treated such as the aesthetics and bite characteristics of the patient, your dentist will recommend the suitable material and construction of the crown.
Your dentist will only recommend the material that can be used, but that recommendation may not always be the most appropriate. The final choice will depend on the patient's needs and desires.
Expert installation – before installing the crown, the dentist should make sure that the tooth surface is dry and appropriately textured. They must use only the finest cement available and do the mixing themselves to ensure that it's properly done.
Home care – your dentist will provide you with expert instructions to ensure you provide the best care possible for your crown and teeth. Proper oral hygiene is crucial for the longevity of dental crowns. When your mouth is in a state of good health, you have better chances of having problem-free crown for many years.
Long-lasting Dental Crowns at Smiles First Dental
As you can see, when it comes to providing long-lasting dental crowns, it is important to consider the fabrication, installation and home care of your new teeth so you can enjoy the benefits for decades. Your trusted Northmead dentist at Smiles First Dental only uses high quality materials for crowns and other tooth replacements and instals them with care and precision. To know more about our high-quality dental crowns and other tooth replacements, visit us today here at Smiles First Dental in Northmead.
Contact us (02) 9630 9996 or book online to claim your PAY NO GAP Offer (check-up, scale & clean, fluoride, and x-rays). If you are with a Private Health Fund, we can provide you with NO GAP preventive treatments!
We are located in Northmead and serve patients from Northmead, Westmead, North Parramatta, Wentworthville, Winston Hills, Old Toongabbie and from all Sydney metro areas.