Is Teeth Whitening Safe? All You Need to Know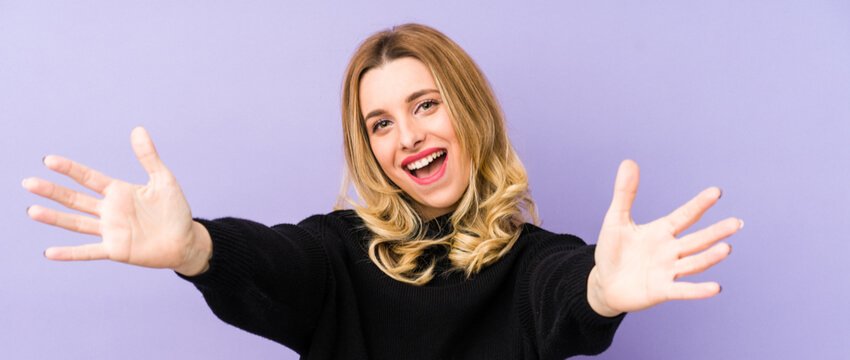 Who doesn't long for a whiter healthy-looking smile? It seems that everywhere we look there are celebrities and TV personalities sporting gleaming white smiles which can lead to feelings of insecurity when our teeth are discoloured or stained. If you long for a brighter smile, you may be wondering "is teeth whitening safe?"
The quick answer is yes, provided it's carried out by a dental professional. 
Why do teeth discolour?
Teeth naturally darken with age as the enamel thins and also our love of a morning coffee and red wine with dinner will leave your teeth stained. Smoking, too, is a cause of tooth discolouration.  
So, how safe is teeth whitening?
Teeth whitening is very safe when carried out by a dentist. Like any cosmetic procedure, a consultation is required to make sure that teeth whitening is a suitable treatment. Should there be signs of tooth decay or gum disease, a dentist will insist that these are treated before bleach gets anywhere near your teeth. Furthermore, should you have highly sensitive teeth, your dentist is likely to recommend an alternative treatment such as veneers or composite bonding to help you achieve your goal of a whiter, brighter smile. 
Teeth whitening is a relatively simple process and involves applying hydrogen peroxide or carbamide peroxide to the teeth to disperse stains and make the teeth appear cleaner and whiter. However, you could be putting your oral health at risk if you allow anyone other than a dental professional to whiten your teeth.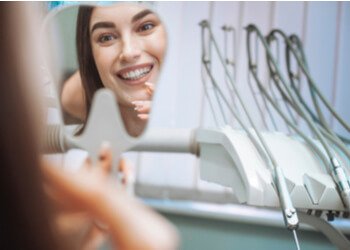 You see, only dentists in Australia are allowed to use whitening products containing more than 6% hydrogen peroxide or 18% carbamide peroxide which in these concentrations or above gives the best and fastest results. It is illegal for anyone other than a dental professional to perform teeth whitening using such products.
Sure, you may save money by booking a teeth whitening appointment at your local beauty salon. However, it could cost you way more for a dentist to repair any damage than what you would have paid for professional whitening in the first place. 
Is teeth whitening safe with over the counter products?
Well, yes and no. There are a plethora of teeth whitening products on supermarket shelves or available from a pharmacy. Unfortunately, most of them contain such a low concentration of peroxide or bleach, that you're unlikely to notice much if any difference in tooth colour. And in the case of abrasive whitening toothpaste, there is a risk of damaging your tooth enamel with overuse. 
Home-whitening kits are not to be confused with custom-whitening kits available from your dentist. While they may produce better results than whitening toothpaste, the problem is that the whitening trays are made in one size only. If they don't fit snugly to your teeth, then you run the risk of the bleach coming into contact with your gums or leaking into your mouth. This could cause severe pain and irreversible chemical burns. 
Explore your options
So now we've ascertained that teeth whitening is safe provided you choose a dentist for your treatment, it's good to know that you still have options. 
Many dentists, including Smile First Dental, provide in-chair teeth whitening for instantly white teeth in little more than an hour together with custom take-home whitening kits for those that are happy to whiten their teeth more gradually. This is the cheaper of the two options and while the results are just as effective you may have to wait around 14 days to achieve ultimate results.
If you'd like to know more about teeth whitening or have any questions you need answering, then please don't hesitate to get in touch with the friendly team at Smile First Dental. 
Call us on (02) 9000 1138 or use our online booking service and take the first step to a safe white smile.