Root Canal Treatment Saves Your Tooth From Extraction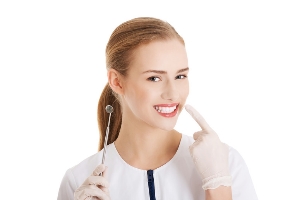 When you feel a sudden yet intense pain in your tooth, you might easily think of having this affected tooth extracted immediately.
Then again, as much as possible, dental care experts would strive to make sure that your natural teeth can be saved from tooth extraction. Pulling your tooth out is not always the most advisable solution and Root Canal Treatment serves to be a feasible and highly beneficial option.
People usually misunderstand this dental procedure that is why they tend to shy away from undergoing treatment. With the advent of better techniques and modern tools, people are now more comfortable with endodontic treatment.
Why prefer Root Canal Treatment over Tooth Extraction?
Dental care experts agree that endodontic treatment should be considered first before you decide on extracting the affected tooth. It is a dental procedure that aims to preserve your natural teeth and to strengthen it so that it would not experience further dental and oral health problems. In addition, it is a much safer and less invasive dental treatment with very high success rates. It does not only save you from the pain. It also allows you to keep your original tooth.
Between Root Canal Treatment and Tooth Extraction, which is more cost-efficient?
From the vantage point of budget, most people regard tooth extraction as the more affordable and more efficient choice. Then again, what would happen after your tooth gets pulled out?
If you are not going to replace it immediately, your remaining healthy teeth will gradually shift towards this area. This slight movement can make you more prone to oral health risks.
In contrast to having your tooth extracted, Root Canal Treatment is an effective long-term solution that does not involve any complications in the future. In fact, by capping your treated tooth with a quality Dental Crown, it regains its strength and durability which can last for a long, long time, with proper care and regular dental checkups at our dental clinic.
Safe and Gentle Root Canal Treatment in Northmead
Endodontic treatment is a procedure that can deal with tooth pulp infection and preserve your natural tooth at the same time. Here at My Local Dentists Northmead, we see to it that we look at all treatment options that we have so as to save your precious tooth from being extracted.
If there is a need for you to undergo Root Canal Treatment, you do not have to worry about anything. Your trusted Northmead dentist is equipped with the tools and techniques to ensure a pleasant dental experience for you.
Call us today to know more about our PAY NO GAP Offer, which includes: Check-up, Scale & Clean, Fluoride, and X-rays. If you are with a Private Health Fund, we can provide you with NO GAP preventive treatments! Book online or call (02) 9630 9996.
(We are located in Northmead and serve patients from Northmead, Westmead, North Parramatta, Wentworthville, Winston Hills, Old Toongabbie and from all Sydney metro areas.)