Tooth Extraction: Tips to Recover Faster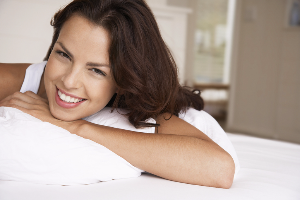 Tooth extraction is a procedure that lets you say goodbye to your natural and permanent teeth.There are various reasons why a tooth must be removed. The most common would be due to decay or damage. At times, teeth are extracted because of treatments such as head and neck radiation, chemotherapy and orthodontic procedures.
Whatever the reasons may be, you must take care of yourself after the treatment so as to help you and your mouth recover faster.
Tooth Extraction Recovery Tips
Healthy Diet
Other patients tend to lose weight after the procedure due to nausea and eating difficulties; thus eating well must be the first priority here. To help your body heal, you must always eat enough meals in a day to get the needed nutrition.
Vitamin C promotes wound healing, supports immune system function and acts as an antioxidant. You can take vitamin c supplements before and after the treatment, or go for natural sources such as eating fruits and vegetables high in ascorbic acid content.
Most of all, consider consuming soft foods since you'll experience difficulties in chewing hard foods after the extraction. Make sure that they are not just easy to chew on but also beneficial and nutritious.
Proper Rest
Taking good rest help you get a stable blood pressure that supports in improving gum healing and blood clotting process. That is why you must not perform heavy exercises or activities within 24 hours following the procedure. Also, don't try lifting heavy things and bending. During your sleep, it's advisable to keep your head higher with the help of an extra pillow under your head to sustain the clot formation.
Prescribed Pain Killers
Pain is inevitable after tooth extraction or in any form of dental surgery. During your healing process, pain can still interfere, causing some sort of discomforts. It's important to take the painkillers that are only prescribed by your dentist and not the over-the-counter brands. Ice packs are also helpful for your recovery. Just put the pack on your cheeks to ease the swelling.
Reminders after your Tooth Extraction Procedure
Pain and bleeding typically happen after the procedure. On the other hand, if things get worse, you need to call the dentist as soon as you can. Start consulting your dentist if there are some indications of infection, as well as fever and chills. This also includes vomiting, redness, excessive discharge around the extraction site, shortness of breath or painful chest.
Best Quality and Comfortable Tooth Extraction in Northmead
My Local Dentists Northmead offers quality tooth extraction treatments with the help our top-rate dental equipment and proficiency in dental extractions. We assure safe and more comfortable procedure to help you become at ease before and after the treatment. Your trusted Northmead dentist also provides useful at-home care tips to help you recover faster after the tooth extraction. Through our comprehensive oral care treatments, your oral health can be at its best.
Call us today to know more about our PAY NO GAP Offer, which includes: Check-up, Scale & Clean, Fluoride, and X-rays. If you are with a Private Health Fund, we can provide you with NO GAP preventive treatments! Book online or call (02) 9630 9996.
(We are located in Northmead and serve patients from Northmead, Westmead, North Parramatta, Wentworthville, Winston Hills, Old Toongabbie and from all Sydney metro areas.)