We understand that to some patients the thought of visiting the dentist can be quite daunting.
Our dental team is here to reassure you and listen to any questions or concerns you may have about your treatment.
Dr Thomas Choi B.Pharm (Syd Uni.) B.Dent (Hons) (Syd Uni)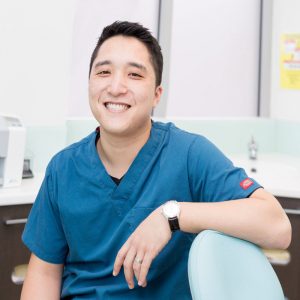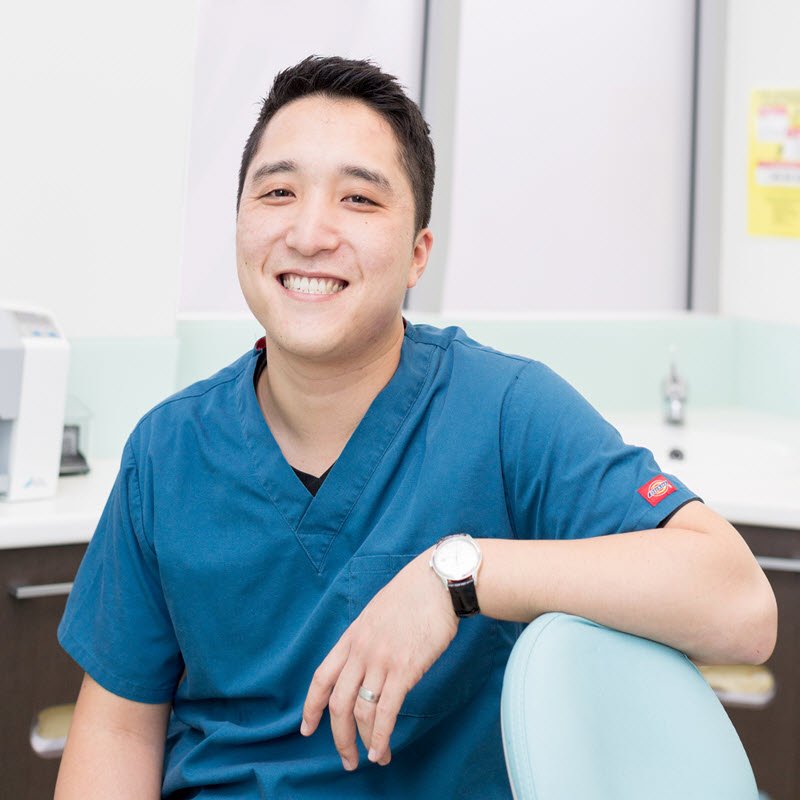 Dr Thomas Choi has graduated from both The Bachelor of Pharmacy, and The Bachelor of Dentistry (Hons) at the University of Sydney.
Having lived in Northmead from the age of three, Dr Choi attended Northmead Public School where he graduated as school captain, and continued his education in the area while attending Baulkham Hills High School.
He is dedicated in not only ensuring you have a healthy and beautiful smile, but helping to support and grow the local community.
Having worked in the Penrith and Blacktown areas before working at My Local Dentists Northmead Northmead, Dr Choi enjoys working with all age groups, and treating your whole family with up to date professional service and care.
Although he firmly believes prevention is better than a cure, he also believes in ensuring his patients' have the most up to date treatment options available, in all areas including general dentistry, cosmetic dentistry and Invisalign. Dr Choi is especially interested in areas of orthodontics, more precisely early intervention and airway orthodontics, and implant dentistry.
Dr Shweta Gulvady Bachelor of Dental Surgery, University of Adelaide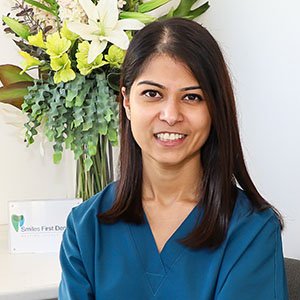 Dr Shweta Gulvady was raised in Sydney, and moved to South Australia where she obtained a Bachelor of Dental Surgery from the University of Adelaide.
She is registered with the Australian Dental Board and is a member of the Australian Dental Association.
After graduating, Shweta has spent time working in both rural and metro NSW as a general dentist.
Shweta enjoys practising all aspects of dentistry, and particularly enjoys working with children and nervous patients.
She takes time to get to know all her patients and does her best to make the experience individualised, comfortable and stress-free!
In her spare time, Shweta enjoys reading, rock climbing and is an enthusiastic foodie who is always keen to try new things.
Dr Nicolas Trinh Bachelor of Dental Science, Charles Sturt University Dr Nicolas Trinh studied for a Bachelor of Medical Science at the Australian National University in Canberra before completing a Bachelor of Dental Science at Charles Sturt University.
His experience working with patients in Orange, Albury, and Canberra has led to him developing a passion for helping patients in need. He strives to provide a welcoming and friendly appointment to all patients and takes pride in effectively communicating the advantages and disadvantages of dental treatments.
Dr Trinh is gentle, polite, and has a friendly chair-side manner – he excels at working with children and treating patients who may suffer from dental phobia, nervousness, or anxiety.
In his free time, Dr Trinh enjoys playing badminton, trying out new restaurants, and exploring Sydney.