Cosmetic Dentistry Northmead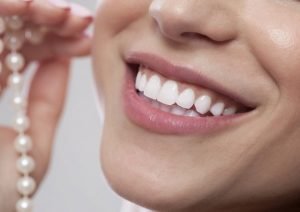 What is cosmetic dentistry?
Cosmetic dentistry refers to the range of dental treatments which can restore or improve the appearance of your teeth, gums, bite or smile.
Do I need cosmetic dentistry?
At My Local Dentists Northmead, we offer a comprehensive range of cosmetic treatments to help with:
discoloured or stained teeth
chipped or misshapen teeth
crooked teeth
missing teeth
teeth with unsightly gaps between them.
We can address these issues with a combination of orthodontics or Invisalign, restorations, crowns, veneers and implants. Give us a call and we will arrange for you to have a consultation. We can put a treatment plan together for you and discuss your options.
The treatments covered by cosmetic dentistry include:
What are the benefits of cosmetic dentistry?
The main benefit of cosmetic dentistry is the creation or restoration of a beautiful smile.
What else can you expect?
a more positive outlook and higher self-esteem from the reversal of embarrassing dental problems
better oral health because straight teeth are easier to clean. Also, decay is easier to spot on white teeth.
when you replace missing teeth, your other teeth are less likely to drifting within the mouth.You will also avoid excessive wear and tear on surrounding teeth
importantly, you can experience additional strength and protection against decay in cases where dental crowns have been fitted
Considerations
The state of a person's oral health determines their suitability for cosmetic dentistry.
Not all cosmetic dental treatments are appropriate for every person.
The initial appointment with our dentist will confirm your suitability for cosmetic dentistry.
Cosmetic Dentistry in Northmead
Call your Northmead dentist on (02) 9000 1138 or book your appointment online.
We are located at 19/5-7 Kleins Rd in Northmead.
REQUEST AN APPOINTMENT