Essential Fluoride Facts That You Should Know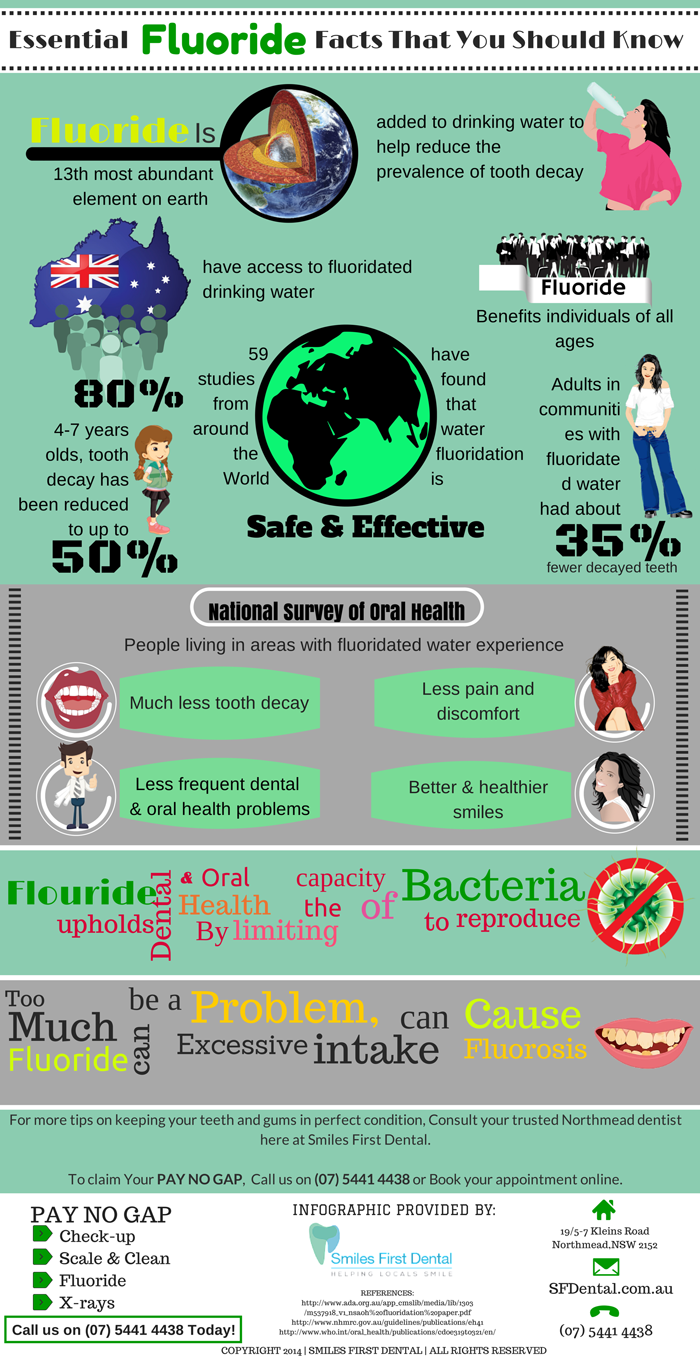 When it comes to dental and oral health, fluoride is a very important mineral. It is usually found in toothpastes, mouth rinses, and drinking water. Fluoride protects your teeth from enamel erosion. Plus, it also helps in the remineralisation of your teeth. Additionally, fluoride ions in your saliva help in neutralising the acidity in your mouth. Because of this, you become less prone to dental and oral health problems.
Today, up to 80 per cent of people in Australia have access to fluoridated drinking water. This has significantly helped our dental care professionals in preventing dental and oral health issues effectively. With regular dental checkups and proper oral hygiene, you can ensure that your teeth and gums are well-protected from harm. By visiting the dental clinic more frequently, we can closely monitor your oral health and address the problems and risks accordingly and immediately.
For top-notch dental and oral health care, see your trusted Northmead dentist here at My Local Dentists Northmead. We are dedicated to helping you keep your teeth and gums in excellent condition. We aim to guide you towards achieving optimal dental and oral wellness.
Call us today to know more about our PAY NO GAP Offer, which includes: Check-up, Scale & Clean, Fluoride, and X-rays. If you are with a Private Health Fund, we can provide you with NO GAP preventive treatments! Book online or call (02) 9630 9996.
(We are located in Northmead and serve patients from Northmead, Westmead, North Parramatta, Wentworthville, Winston Hills, Old Toongabbie and from all Sydney metro areas.)