The Link Between Oral Hygiene And Overall Wellness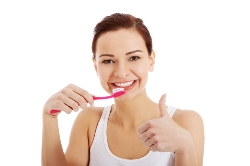 If you think that the condition of your teeth and gums does not affect the well-being of your entire body, then you are terribly mistaken. Your daily dental and oral care habits actually have a rather significant impact on your general wellness.
Overlooking the importance of observing proper oral hygiene causes toothache, bad breath, and unpleasant smiles. In addition, poor oral hygiene is known to result to serious health risks.
Over the years, the body of studies exploring the connection between oral health and overall wellness has consistently grown. The findings of these studies all point towards the same direction.
There is a strong proof that leads experts to conclude that oral health problems can cause systemic conditions such as heart problems, stroke, other cardiovascular diseases, bacterial pneumonia, as well as problems during pregnancy.
Lifestyle Factors That Put You At-Risk
Lack of dental care habits. Brushing and flossing habitually helps in preventing the onset of dental and oral health problems.
Too sweet for your own good. High sugar consumption is still a huge problem. Harmful bacteria love to thrive in high-sugar environments. Try to limit your sugar intake by having a well-balanced diet.
Too much exposure to acid. Prolonged exposure to acidic foods and drinks damage your tooth enamel. Whenever you consume these treats and refreshments, be sure to rinse your mouth with water afterwards.
Use of tobacco and consumption of alcohol. These habits significantly dry out your mouth, making your teeth and gums more vulnerable to bacterial and acids attacks.
Not visiting the dental clinic frequently enough. Regularly visiting your dentist is probably the most overlooked aspect when it comes to preventing dental and oral health problems. Dental care experts recommend that you see your dentist every six months.
Your Reliable Dentist In Northmead
Having healthy teeth and gums is essential in maintaining optimal overall health. For more tips on achieving utmost dental and oral health, consult your trusted Northmead dentist here at Smiles First Dental. We can provide you with top-notch dental and oral health care for you and your entire family.
Call us today to know more about our PAY NO GAP Offer, which includes: Check-up, Scale & Clean, Fluoride, and X-rays. If you are with a Private Health Fund, we can provide you with NO GAP preventive treatments! Book online or call (02) 9630 9996.
(We are located in Northmead and serve patients from Northmead, Westmead, North Parramatta, Wentworthville, Winston Hills, Old Toongabbie and from all Sydney metro areas.)