Choosing Tooth-coloured Fillings for your Teeth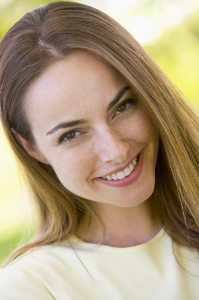 More people have been treated with dental fillings to prevent and stop the development of decay on teeth. Nowadays, tooth-coloured fillings are becoming more ideal than the coloured ones. Primarily because this kind of fillings are natural looking so you can at least retain the actual shade of your teeth even though you've already undergone a treatment.
Comparing Tooth-coloured Fillings to Others
Before, white fillings are considered less long lasting compared to amalgam fillings. Currently, new materials for fillings have been introduced and they are practically as good as amalgam. Also, these materials are proving to be very effective.
Your white fillings can last depending on their location in your mouth, your bite and, of course, the way you take care of it. Your dentist will inform you how long your tooth-coloured fillings can last.
Fillings can be replaced when your dentist have decided to. If this happens, you can ask your dentist to have it replaced with a white filling.
Back then, white fillings are not suitable to be treated on back teeth due to their inefficiency, but since these fillings have improved, your dentist can now also use white fillings to fill them.
Materials used for Tooth-coloured Fillings
Composite Fillings: Usually made of powdered glass, silica, quartz or other ceramic substances included in a resin base. This type of filling lets your dentist remove less of your tooth, which is apparently better.
Glass IonomerThis tooth-coloured filling produce a chemical bond with the tooth and could also release fluoride that helps teeth from increasing further tooth decay. Glass ionomer is typically used on baby teeth and non-biting surfaces.
Porcelain InlaysPorcelain fillings are hard wearing and can last for decades, aside from that, they can be coloured to match the shade of your own teeth. They can be perfectly fitted to your teeth after one or two visits with the help of CADCAM technology.
First-rate Tooth-coloured Fillings in Northmead
Find your trusted Northmead dentist, here at My Local Dentists Northmead as we help you discover the white filling that suits you best while matching the true colour of your teeth.
With our first-rate tooth-coloured fillings, you can definitely restore the shape, function and most of all, aesthetics of your teeth. Experience a one-of-a-kind oral health through our remarkable expertise and cutting-edge dental equipment that will make your smile stand out among the rest.
Call us today to know more about our PAY NO GAP Offer, which includes: Check-up, Scale & Clean, Fluoride, and X-rays. If you are with a Private Health Fund, we can provide you with NO GAP preventive treatments! Book online or call (02) 9630 9996.
(We are located in Northmead and serve patients from Northmead, Westmead, North Parramatta, Wentworthville, Winston Hills, Old Toongabbie and from all Sydney metro areas.)