Dental Sealants for Your Child's Teeth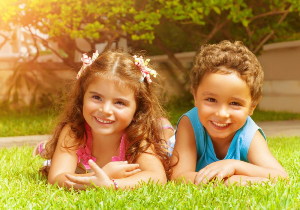 Children are fond of eating sweet foods and drinking sugary beverages that is why it's not surprising why at their age cavities start to attack the teeth, affecting the development and health of adult teeth in the future. But there is one tool of prevention parents should really consider for their children's oral health, and this is called dental sealants.
What is Dental Sealants?
A tooth sealant is thin plastic coating that can be either clear or white. They are bonded on teeth's pits and grooves. Sealants are usually applied on teeth's chewing and biting surfaces. The procedure is not painful, as it doesn't involve drilling and shots.
It only takes 5 minutes to put dental sealants on each tooth. The teeth will only be cleaned and dried. The cotton is then placed around it so it remains dry. A gel solution is set to make the tooth's surface rough and allow the sealant to stick to teeth.
There will be rinsing and drying of teeth again. Then the sealant is placed by means of a liquid form that will harden right away. Now, the dental sealant is in place and is ready to defend your teeth.
Dental sealants help your child prevent cavities by up to 70%. The good thing is when you help your kids learn the fundamentals of oral care routine every day and visit their Northmead dentist regularly, they will be able to achieve a hundred percent protection and prevention against tooth decay.
Why Children Need Dental Sealants?
Children are required to get sealants on their permanent molars once the teeth come through so they can inhibit cavity development.
First permanent molars (6-year molars) – show up when the child turns between 5-7 years old.
Second permanent molars (12-year molars) – appear between the ages of 11-14 years old.
Some teeth that have pits and grooves also need sealants. Teens and young adults who are cavity-prone certainly require tooth sealants, too. Baby teeth may also be applied with sealants, especially if their small teeth have deep pits and fissures.
Top-notch Dental Sealants in Northmead
To get exceptional and healthier teeth for life, one must start the preventive care at a very young age. Your teeth need to be taken care of so you can experience a remarkable oral health all throughout.
Here at My Local Dentists Northmead, we sincerely value the oral wellbeing of your children as we help you utilise Medicare Child Dental Benefits for your kids' superior dental health. Let your child take advantage of this free dental care, covering numerous dental treatments including dental sealants, and help them build a good foundation for marvelous overall teeth and gum health.
Call us today to know more about our PAY NO GAP Offer, which includes: Check-up, Scale & Clean, Fluoride, and X-rays. If you are with a Private Health Fund, we can provide you with NO GAP preventive treatments! Book online or call (02) 9630 9996.
(We are located in Northmead and serve patients from Northmead, Westmead, North Parramatta, Wentworthville, Winston Hills, Old Toongabbie and from all Sydney metro areas.)