Effects of Stress and Oral Health Connection to Dental Wellbeing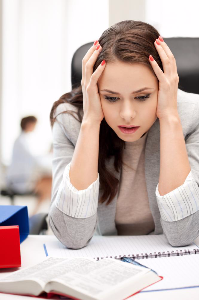 People who are under stress are quite noticeable at one glance. You will see changes in their appearance and actions. This is because stress can highly affect your general health, including your sleep and daily habits.
On the other hand, stress also upsets the health of your mouth, teeth and gums. Researchers have discovered a link between stress and oral health.
That is why if you are stressed today, you must double your efforts to uphold your oral health so as to help your body prevent upcoming dental health problems.
Know More about Stress and Oral Health Relationship
Cortisol, the stress hormone, is extremely raised when you are undergoing stress. This is why your immune system becomes weak and your body's defenses against infections are ineffective. Plaque's harmful oral bacteria are then ready to invade your gums, making stressed individuals highly susceptible to gum disease.
Aside from gum problems, stress has been also associated with the following oral health issues:
Canker Sores
Dry Mouth
Burning Mouth Syndrome
TMD or temporomandibular joint disorder
Lichen Planus
Managing your Oral Health while Under Stress
One of the serious consequences of being stressed is the inefficiency of your oral care program. Those who are dealing with anxieties due to work, relationship or whatnot tend to neglect their obligation to clean their mouth and teeth, and may not perform their oral hygiene as often as necessary. Stress may also cause bad habits such as poor diet, smoking, drinking alcoholic beverages and consuming sugary snacks than before. All these activities may lead the person closer to cavities and tooth decay, especially gum issues.
However, stress is manageable. There are some useful tips for dealing with stress that you can get from health-related books, Internet, or health experts. Even under stress, it is crucial to keep your oral hygiene and oral health on track to avoid aggravating the condition and to prevent the occurrence of dental problems. If you believed that stress have affected your oral wellbeing, see your dental team for comprehensive check-up and detection of any symptoms of oral problems.
Superior Oral Health Wellness in Northmead
Stress is an inevitable reaction, particularly among adults and seniors. Nevertheless, it shouldn't interfere with your oral health's prevention program. Neglected oral health may only put your general health at risk of serious medical conditions. To help lessen your stress and experience satisfying oral health wellness, visit your dependable dental experts here at My Local Dentists Northmead. We have an across-the-board array of dental treatments, which are excellent for treating various dental problems and maintaining healthy, beautiful smiles.
Call us today to know more about our PAY NO GAP Offer, which includes: Check-up, Scale & Clean, Fluoride, and X-rays. If you are with a Private Health Fund, we can provide you with NO GAP preventive treatments! Book online or call your Northmead dentist on (02) 9630 9996.
(We are located in Northmead and serve patients from Northmead, Westmead, North Parramatta, Wentworthville, Winston Hills, Old Toongabbie and from all Sydney metro areas.)