Interdental Brushes: The Proper Way to Use Them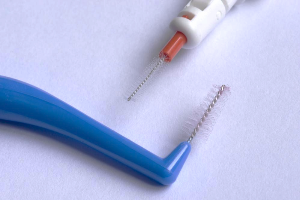 Plaque removal is crucial for the upholding of your oral and general well-being. Then and now, this has been emphasised by many health experts, particularly dental professionals, in every possible way.
Ordinary toothbrushing may not be enough to get rid of interproximal (in between) plaque. Dental floss, on the other hand, is not also utilised by many people on a regular basis. Thus, there's another solution you must try to eliminate plaque effectively, and that is through interdental brushes.
What are Interdental Brushes?
Used for interdental cleaning, which means cleaning in between teeth, an interdental brush has a small bristled head exclusively designed to scrub the spaces between your teeth.
They have different widths to match the sizes of your teeth gaps and are available from grocery stores and pharmacies. Interdental brushes are good alternatives to flossing and is even considered to be more efficient in removing hard-to-reach plaque compared to dental floss.
How to Use Interdental Brushes?
Select a suitable size of an interdental brush for your in-between teeth.
Similar with brushing, you should be systematic in cleaning the spaces between your teeth so you won't miss any gap.
Brush the inside and outside of your gap.
After cleaning each gap, rinse the brush quickly.
Put some little force and push it inside gently while giving it a bit of spinning movement.
It's advisable to use the brush more in the evening, preferably before you go to sleep. This is to help remove all the food debris stuck in-between your teeth.
Don't stop using floss and other oral care products for your daily oral hygiene.
Avoid forcing the brush into any gaps. You will only end up hurting your gums or create spaces for the brush.
Change your interdental brush when bristles start to deform.
Remarkable Oral Health in Northmead
Interdental brushes should be part of your daily oral care, especially if you have orthodontic appliances. To get additional information about the benefits of interdental brushes for your teeth and gums, visit My Local Dentists Northmead today.
We provide you with necessary instructions on how to use the tool correctly so you can remove plaque and mouth bacteria effectively. Moreover, we offer wide-ranging dental treatments that can cater all your dental and oral needs so you can achieve first-rate oral wellbeing starting today.
Call us today to know more about our PAY NO GAP Offer, which includes: Check-up, Scale & Clean, Fluoride, and X-rays. If you are with a Private Health Fund, we can provide you with NO GAP preventive treatments! Book online or call your Northmead dentist on (02) 9630 9996.
(We are located in Northmead and serve patients from Northmead, Westmead, North Parramatta, Wentworthville, Winston Hills, Old Toongabbie and from all Sydney metro areas.)