Understanding the Importance of a Dental Exam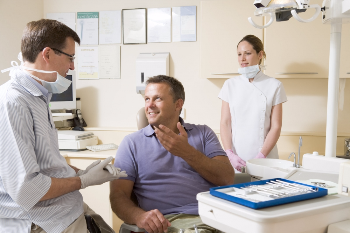 A dental exam appointment is a very important opportunity for dental experts to pinpoint any early indication of dental problems. It is not only crucial for your oral health but also to your general wellbeing.
There are many things that happen in your mouth that only your dentist can see, and they are trained to detect those issues. Your Northmead dentist will check the three principal areas: teeth, gums and soft tissues in your mouth. One of the best ways to protect yourself from oral diseases is to remain on top on your dental exams.
Dental Exam Overview
A regular dental exam that involves routine checkups would usually take 30 minutes while it takes 45 minutes or more for new patients. The reason is most oral health problems can be treated quickly and inexpensively when they are detected early.
Generally, visiting your dentist twice a year is sufficient. While some may need to visit less, others might be required to have frequent visits. Patients who need to visit their dental team more often are those that are more susceptible to various oral diseases. These are:
Pregnant women
Diabetics
Smokers
With current gum disease
With weak immune response to bacterial infections
Someone who easily gets cavities or tartar
The dental exam involves the following procedures:
Evaluation of your overall oral health and dental care
Assessment of your risk of dental decay, root decay as well as gum or bone disease
Evaluation of your need of restorative work or tooth replacement
Checking of bite and TMJ issues
Removal of teeth deposits and teeth stains
Demonstration of techniques of proper teeth cleaning and denture care (if you have any)
Assessment of your need of fluoride
Taking dental X-rays and if possible, other diagnostic procedures.
Preparing for your Dental Exam
If this is your first time to schedule a dental exam or looking for a new dental practice, ask your family or friends or a medical expert for some suggestions and recommendations. Consider how convenient the location of the office is and whether they partake in your health plan. Before proceeding to the treatment, make sure you know the dental fees and payment options. Being anxious about the dental exam is common to some people. If you feel the same way, don't be hesitant to share your concerns with your dental team. A reliable dental practice is always ready to help patients with such concern, and they may be able to adjust your treatment so you can be more relaxed and comfortable.
Skipping Your Dental Exam is More Costly
Many people are tempted to avoid regular dental exams whenever they are experiencing a financial crunch. However, at-home dental care is not really enough to completely accommodate the needs of your oral health. Skipping professional dental care can only lead to serious oral health problems and eventually dental procedures that are not just invasive but also expensive.
Taking advantage of the benefits of your dental insurance is a great help. Standard coverage often includes preventive care (dental examinations and checkups), basic restorative procedures (dental fillings) and X-rays (radiograph). Discussing with your insurance provider also allow you to get all to get the details about the covered treatments. For you to determine the total costs and your out-of-pocket expenses, talk to the administrator of the dental practice prior to your appointment.
Request an Appointment for Dental Exam in Northmead
The significance and advantages of going to your dentist regularly for dental exams or any recommended appointments can be felt and seen at how healthy and strong your teeth are. When you know that you can smile, eat and speak well, it only means that your entire mouth is well treated and maintained the way it should be. Experience a topnotch and comprehensive dental examination in Northmead here at My Local Dentists Northmead. Our skilled and proficient dental team will help you achieve superior oral health and a higher quality of life.
Call us today to know more about our PAY NO GAP Offer, which includes: Check-up, Scale & Clean, Fluoride, and X-rays. If you are with a Private Health Fund, we can provide you with NO GAP preventive treatments! Book online or call (02) 9630 9996.
(We are located in Northmead and serve patients from Northmead, Westmead, North Parramatta, Wentworthville, Winston Hills, Old Toongabbie and from all Sydney metro areas.)