Dry Socket: Risk Factors, Prevention and Treatment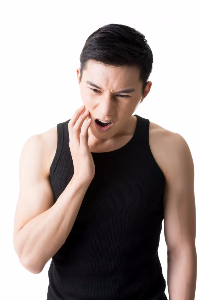 Tooth extraction could be your dentist's last option if your tooth can't be saved anymore due to severe decay or damage. It's also one of the many dental procedures most people are afraid to experience, particularly those who have dental fear. After the procedure, your dental team will provide guidelines about the things you should do for a faster recovery of your mouth. That includes the prevention of developing dry socket.
Dry is socket is a common and temporary dental complication to which dentists also referred to as alveolar osteitis. It can cause serious pain in your mouth for 5 to 6 days, a kind of discomfort that is greater than having your tooth pulled out. The pain happens when the socket where the tooth is extracted loses its blood clot or becomes infected. Knowing what the risk factors are and how to prevent it right after the surgery lessens your discomforts and quickens your mouth's healing processes.
Dry Socket Risk Factors
Here are the factors that can raise your possibility of developing dry socket:
Oral contraceptives have high estrogen levels that may disrupt the normal healing processes, increasing the risk of dry socket.
Smoking since cigarettes contain chemicals that only promote slow healing and contaminate the extraction site.
Incorrect at-home care because when you fail to follow your dentist's instructions, it will surely be hard for you to avoid the development of dry socket.
Medications such as corticosteroids and prednisone also make you susceptible to dry socket.
The Right Prevention
Prevent the pain brought by dry socket by doing the following:
Good oral hygiene and brushing the teeth around the wound gently.
Avoid drinking through a straw to prevent the dislodging of a blood clot.
Don't smoke before or after the tooth extraction
For women who are taking birth control pills, schedule the procedure during 23 to 28 days of the tablet cycle.
Avoid touching the wound site with finger or other objects
Eat soft foods
Clean the wound by rinsing warm salt water. Don't rinse vigorously.
Treatment for Dry Socket
Treatments for dry socket may involve medicated dressing, antibiotics and natural home remedy. Whatever option you want to carry out, be sure to consult your dentist first to ensure your safety and protection.
At the dental office, your Northmead dentist will start off by cleaning the extraction site to remove any debris from the hole. Afterwards, the socket will be filled with a special paste or medicated dressing so it will gradually heal. The dressing must be changed every day until the socket starts to heal and wound is not painful at all.
If the socket has an infection, your dentist may prescribe antibiotics to prevent the socket from being severely infected. Others can try home remedies such as rinsing with salt water or mouthwash daily.
Effective Prevention of Dry Socket with your Trusted Northmead Dentist
A tooth extraction is a significant dental treatment that calls for a skilled and experienced dentist or oral surgeon. Your dental partners here at All Smiles Dental perform excellent tooth extraction procedures, ensuring your comfort and safety throughout the surgery.
We also provide patients with guidelines before and after the procedure, including the right prevention of dry socket, so they can help their mouth recover faster and get back to their active life once again. Through our outstanding expertise and topnotch dental treatments, we can provide you superior oral health wellness you always want to have.
Call us today to know more about our PAY NO GAP Offer, which includes: Check-up, Scale & Clean, Fluoride, and X-rays. If you are with a Private Health Fund, we can provide you with NO GAP preventive treatments! Book online or call (02) 9630 9996.
(We are located in Northmead and serve patients from Northmead, Westmead, North Parramatta, Wentworthville, Winston Hills, Old Toongabbie and from all Sydney metro areas.)