The Kind of Toothpaste your Teeth Needs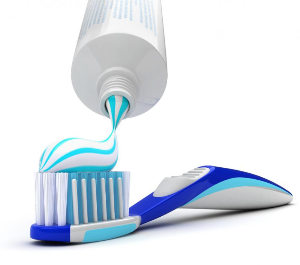 Toothpastes are innovative and handy solutions created to enhance the oral health of many people. Without them, brushing of teeth might be less exciting and efficient.
Nowadays, there are different kinds of toothpastes available at leading drugstores and supermarkets. Your only job is to pick the one you are most comfortable with or the one that satisfy the needs of your teeth.
Toothpaste Variations
There are four common types of toothpaste you can usually see at the bay of grocery stands and on advertisements. These are:
Fluoride Toothpaste
Anti-tartar Toothpaste
Toothpaste for Sensitive Teeth
Whitening Toothpaste
Most of the toothpastes today contain fluoride. With the help of this valuable agent, tooth enamel is strengthened so you can have a less probability of experiencing tooth decay and cavities. Also, fluoride has the ability to remineralise the areas that have started to be infected with cavities.
Tartar is the outcome of plaque developed on teeth that have not removed correctly by your oral hygiene. Anti-tartar toothpaste contains pyrophosphates and zinc citrate compounds, which are effective in removing tartar stains. Other toothpaste with the same kind contains triclosan, an antibiotic that fights some bacteria on the mouth.
To relieve tooth sensitivity, toothpastes designed for sensitive teeth incorporate strontium chloride or potassium nitrate. These agents are known to offer relief for sensitive teeth with several weeks of use. Today, toothpastes such as these are not hard to find at all since tooth sensitivity is a common dental problem most people encounter with.
If you are problematic about your yellow teeth or stains starting to develop on them, pick for whitening toothpaste instead. This kind of toothpaste works on teeth by giving you healthy pearly whites, made possible by abrasive chemicals that pull off stains from your tooth's surface.
The Importance of Toothpaste
There are numerous reasons why you need to brush your teeth using toothpaste. With your toothpaste and proper brushing, you can effectively remove plaque, a sticky film of bacteria that develops on teeth.
Dental problems such as cavities, tooth loss and gum disease can be controlled and further prevented with these two combined oral care products. Also, toothpaste polishes your teeth through eliminating stains that attach to them. Most of all, toothpaste keeps your breath fresh and your mouth clean.
Better-quality Oral Hygiene in Northmead
Opting for the right and perfect oral care products for your daily hygiene, such as toothpaste, does matter. With the help of your trusted Northmead dentist you can find the oral care products to use every day that suits your needs.
Here at My Local Dentists Northmead, we can enhance the wellbeing of your overall oral health through our first-rate dental treatments and outstanding expertise.
Call us today to know more about our PAY NO GAP Offer, which includes: Check-up, Scale & Clean, Fluoride, and X-rays. If you are with a Private Health Fund, we can provide you with NO GAP preventive treatments! Book online or call (02) 9630 9996.
(We are located in Northmead and serve patients from Northmead, Westmead, North Parramatta, Wentworthville, Winston Hills, Old Toongabbie and from all Sydney metro areas.)